Decks can be completely customized to your wants and needs to create the perfect hangout spot in your own backyard. Create an outdoor living space you'll enjoy year-round using these 29 ideas as inspiration.
1. Upgrade the Deck Around Your Pool & Hot Tub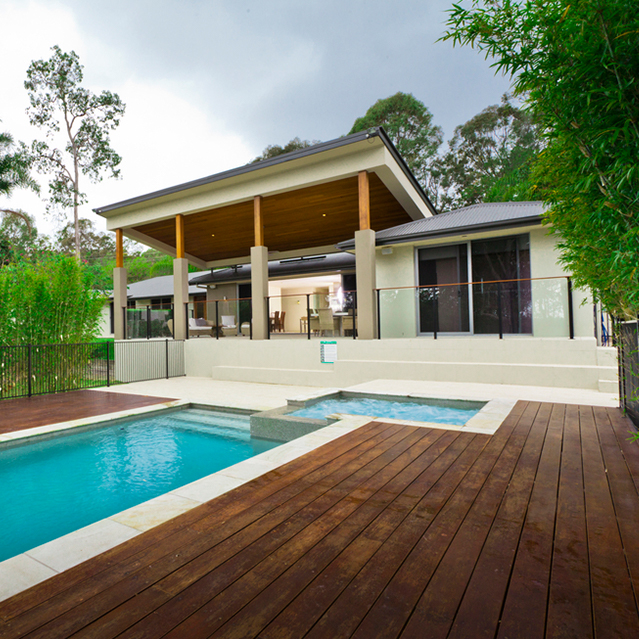 Replace or install decking around your pool and hot tub. You'll want to consider the best materials to use around the pool to avoid slipping.
2. Make a Grand Entrance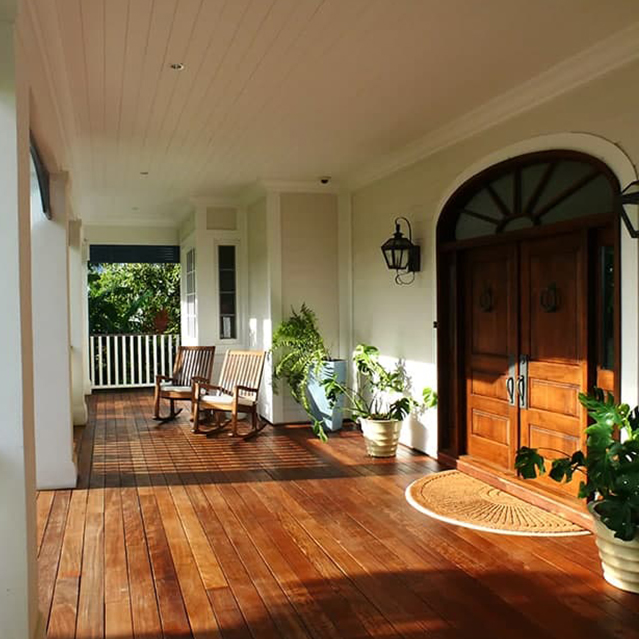 Photo by Trees
Upgrade the front deck to your home. This may mean a completely new deck or simply refinishing and staining the existing deck.
3. Create a Covered Outdoor Living Space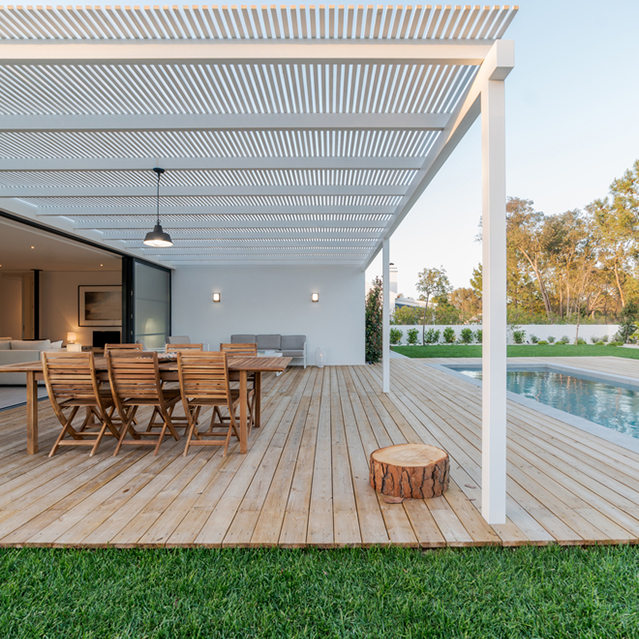 Consider how you'll use your space and how many people you place to entertain on a regular basis. This will help you determine how much deck space you need and the layout of furniture.
4. Add a Second Floor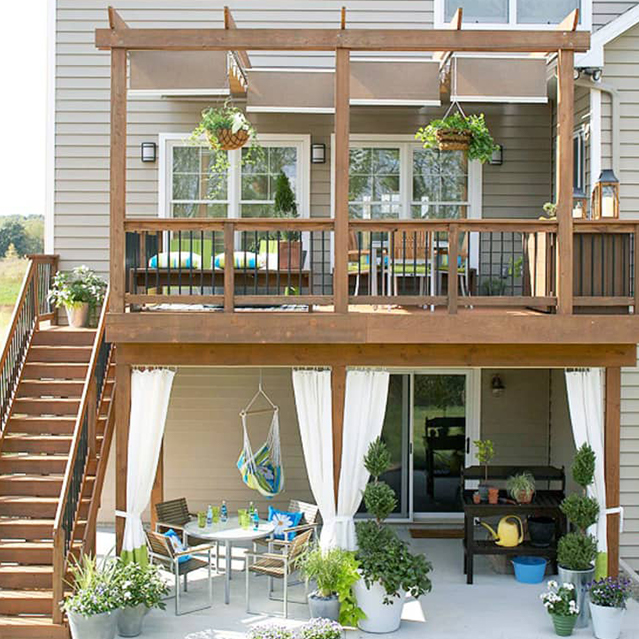 Photo by Apartment Therapy
Double your space with a second-story deck.
5. Install an Outdoor Bar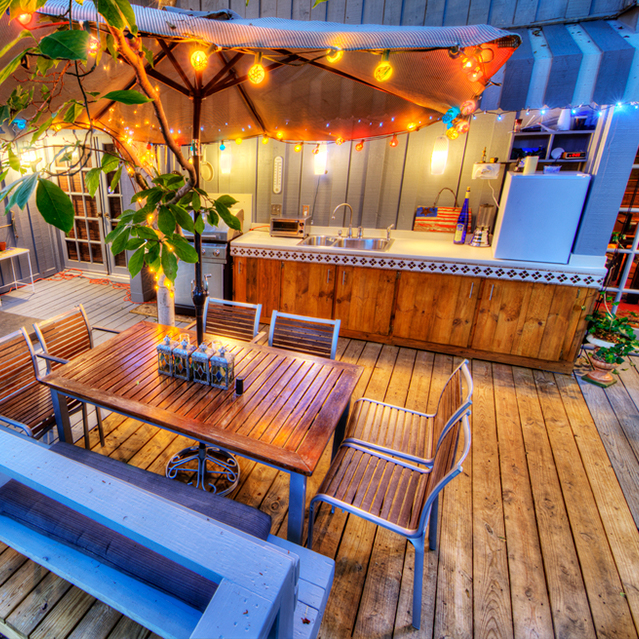 Adding an outdoor kitchen and bar space can enhance any deck.
6. Design a Peaceful Oasis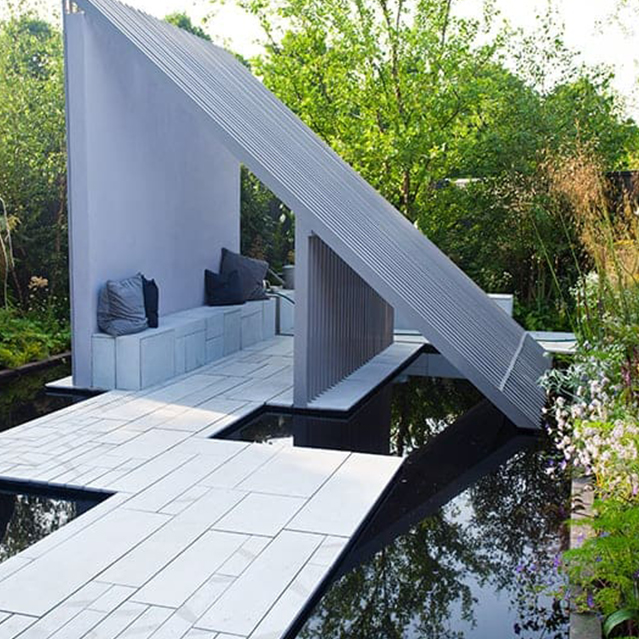 Photo by Trees
If you're particularly interested in creating a peaceful space to meditate and enjoy nature, you can make your deck into a work of art.
7. Add a Balcony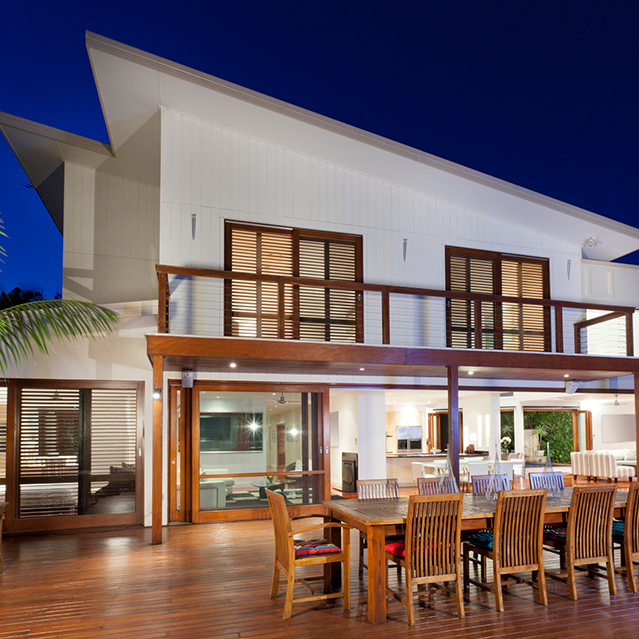 Adding a balcony off of a shared living space or master bedroom can raise the value of your home.
8. Include Flower Boxes in Your Design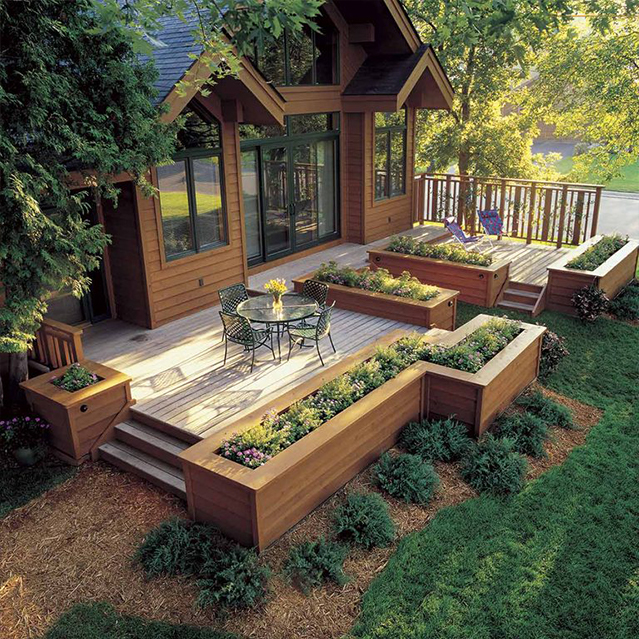 Photo by Family Handyman
Add a space to naturally include flowers and greenery.
9. Consider the Layout of Outdoor Furniture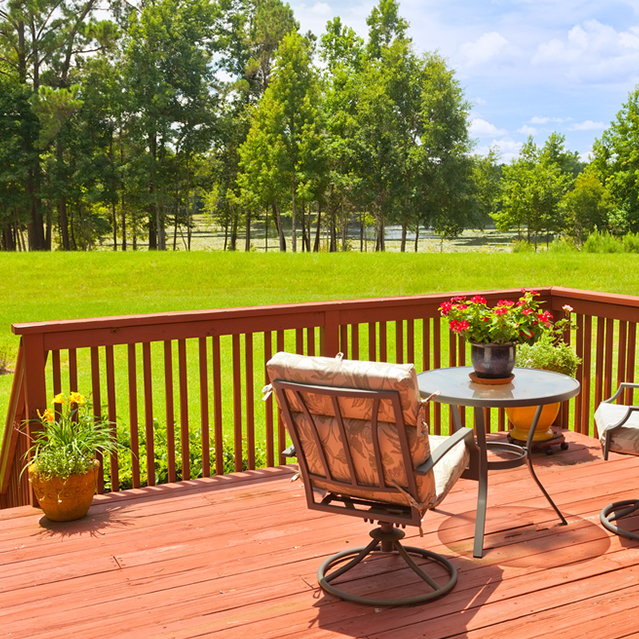 The type of furniture pieces you want to include on your deck, whether it's tables, functional cooking equipment, or other outdoor seating will require planning ahead of time.
10. Build a Pergola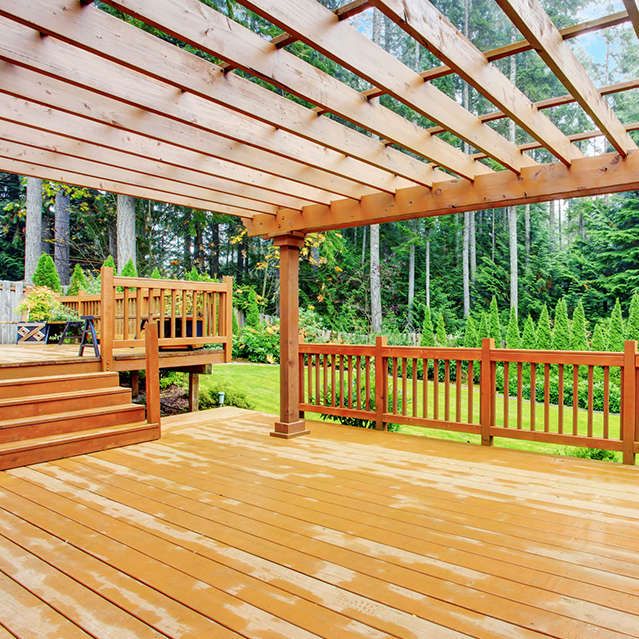 A pergola can provide enough shade to make an otherwise uncomfortably warm afternoon more enjoyable.
11. Make an Outdoor Dining Space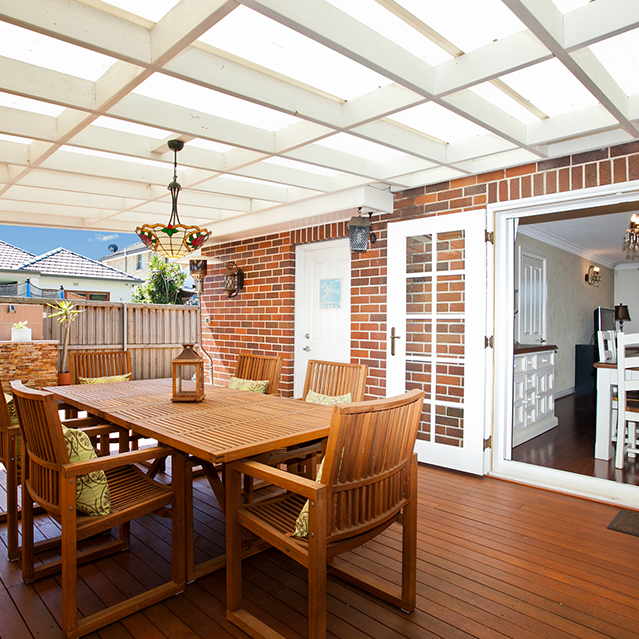 Think about how you want to use your space when making plans for your custom deck.
12. Theme Your Space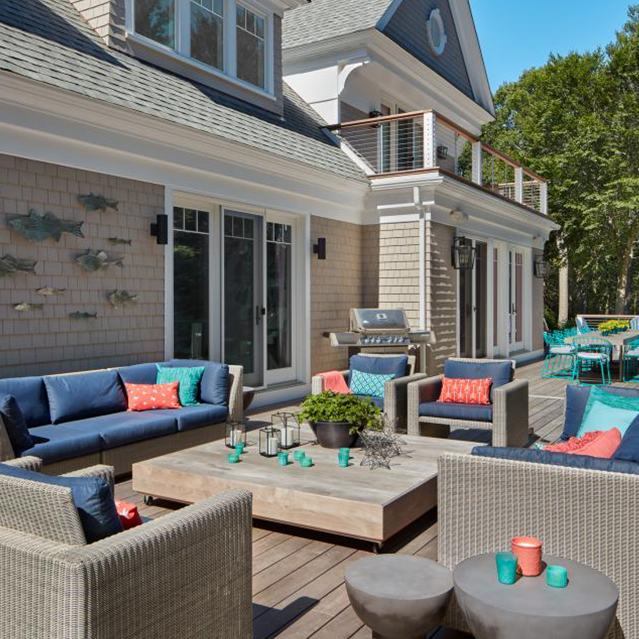 Photo by HGTV
Decide on the look and feel you'd like for your outdoor space and incorporate decor, colors, and furniture that stick to it.
13. Add Additional Space Onto a Screened Area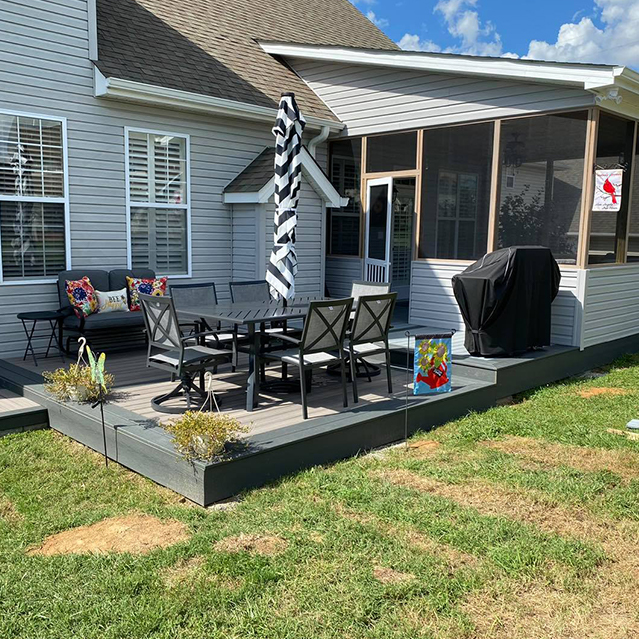 Build additional space onto an existing screened-in porch.
14. Don't Forget Amenities Like a Fireplace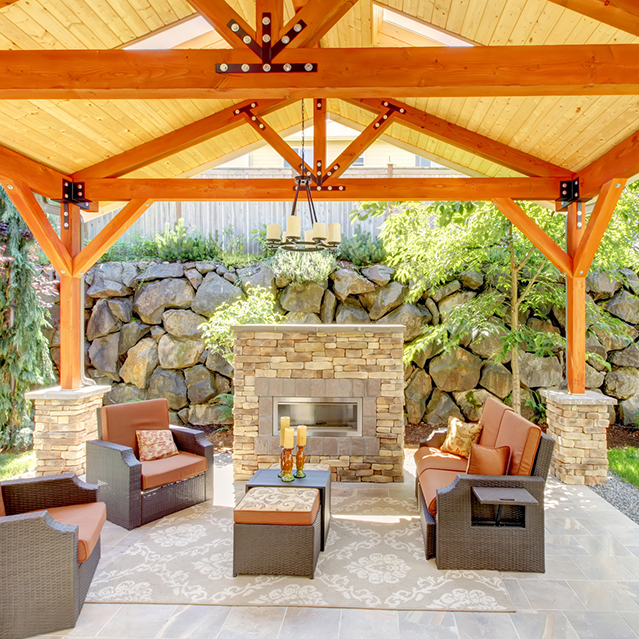 During the deck building process you can have additional amenities like a fireplace or firepit built.
15. Go for a Simple Raised Deck
Decks don't need to be extravagant. Go for a simple raised deck to create a convenient space for outdoor seating.
16. Build a Raised Deck for Sloped Areas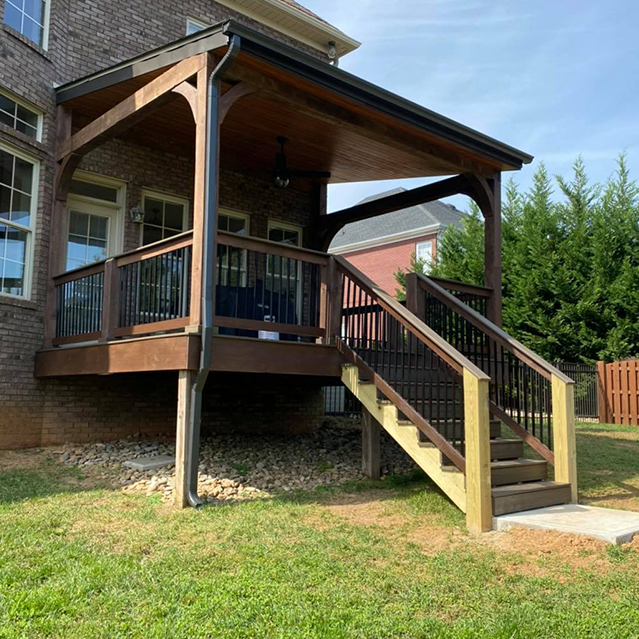 Instead of just building steps down to the ground, take advantage of the space you have available with a raised deck. Raised decks are also a good option for sloped areas.
17. Install a Swing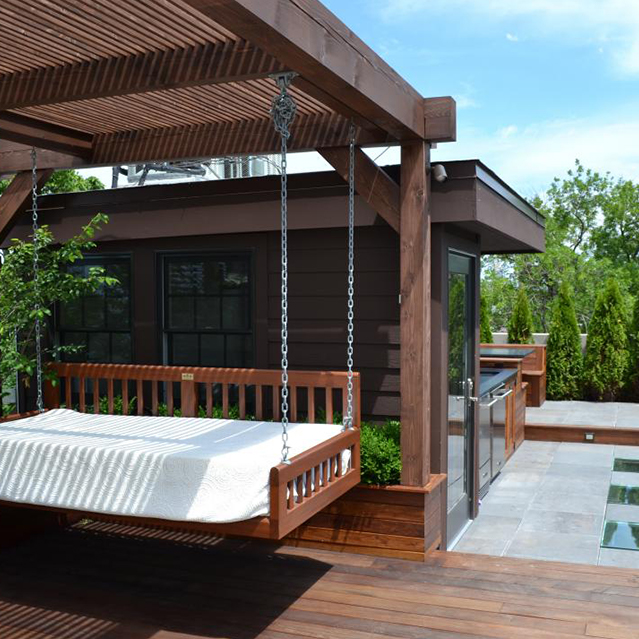 Photo by HGTV
Install a swing and pergola during the initial construction of your deck.
18. Build a Permanent Firepit
Photo by HGTV
Build a permanent firepit into your deck as a centerpiece.
19. Incorporate Interesting Patterns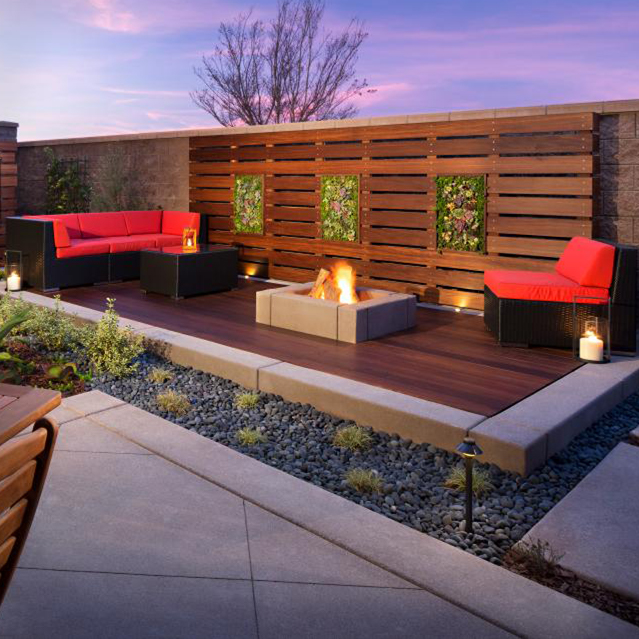 Photo by HGTV
Add interesting patterns around your deck for adding greenery.
20. Keep It Simple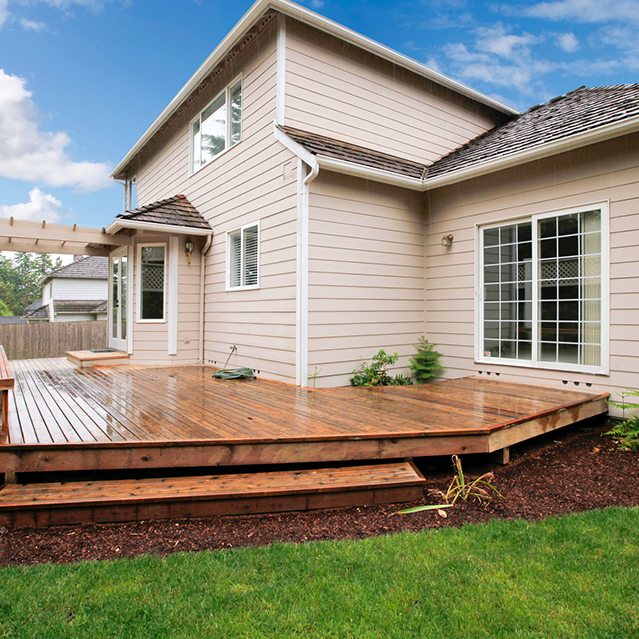 Stick with a standard deck with a partial pergola.
21. Think About Building With a View in Mind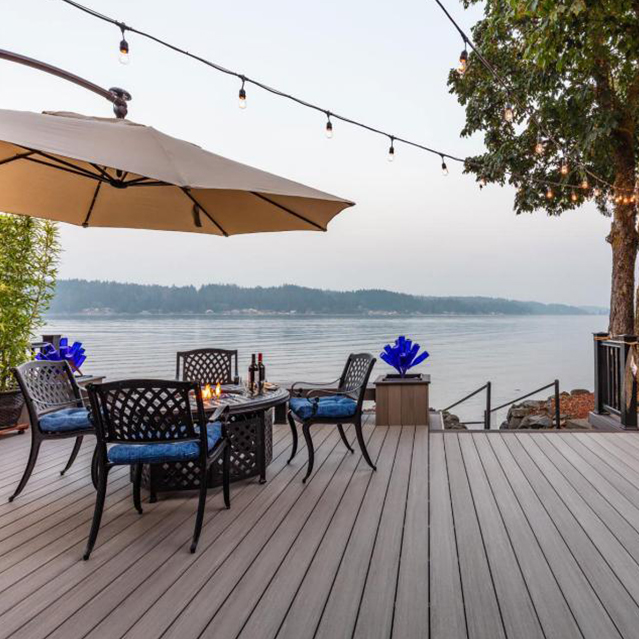 Photo by HGTV
Plan your deck to take advantage of the best views around your property.
22. Install a Gazebo
Photo by HGTV
Create a gazebo for a covered area to hang out.
23. Stick With Complementary Colors to Your Home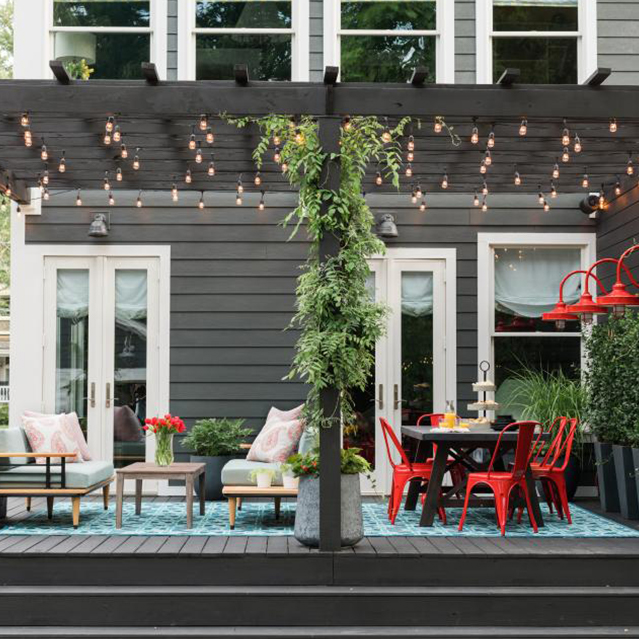 Photo by HGTV
Consider the colors of your home's exterior when having your deck built. If your home is gray, you'll want gray decking. Alternatively, if your home is tan or brown then you'll want to use that same color of decking.
24. Consider the Appearance of the Deck as a Whole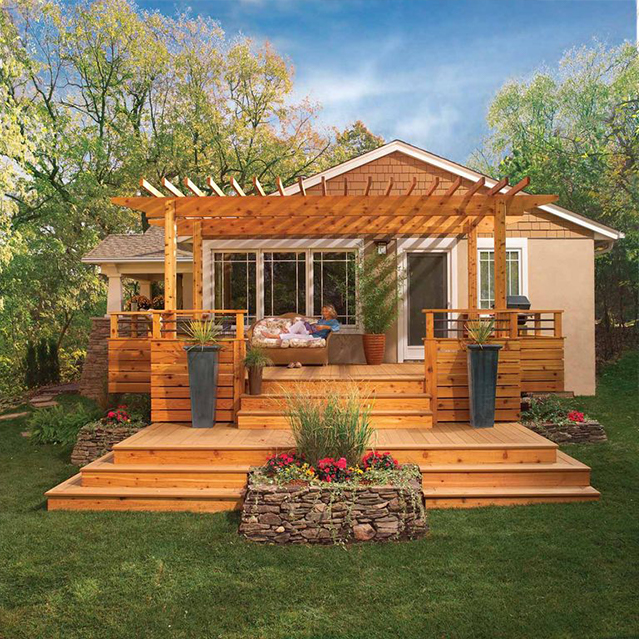 Photo by Family Handyman
Give thought to how your deck will appear overall.
25. Install a Layered Deck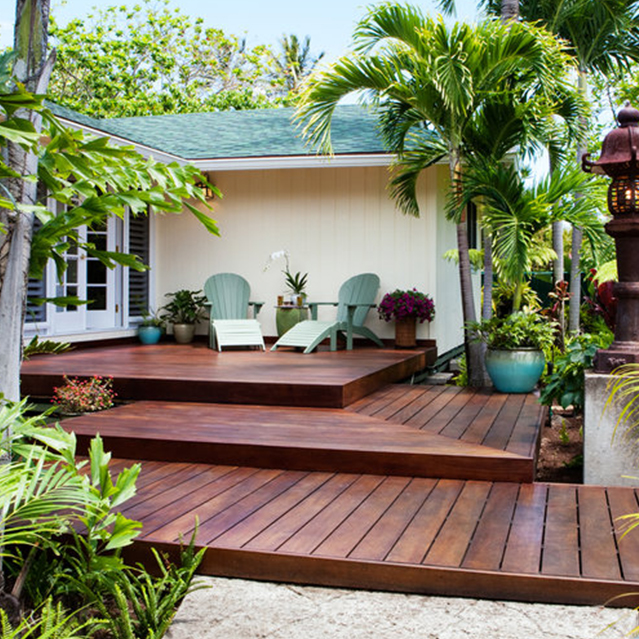 Photo by Sunset
If your decking serves more as an entryway leading up to your home then you may way to consider a layered deck to mimic stairs.
26. Create a Space With Entertaining in Mind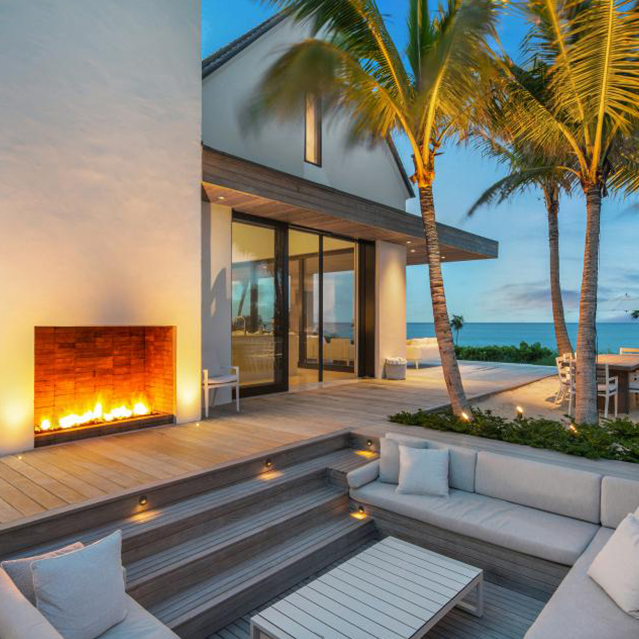 Photo by HGTV
Think about how you want to use your outdoor space before you make any official decisions about your deck's layout.
27. Build Around Your Hot Tub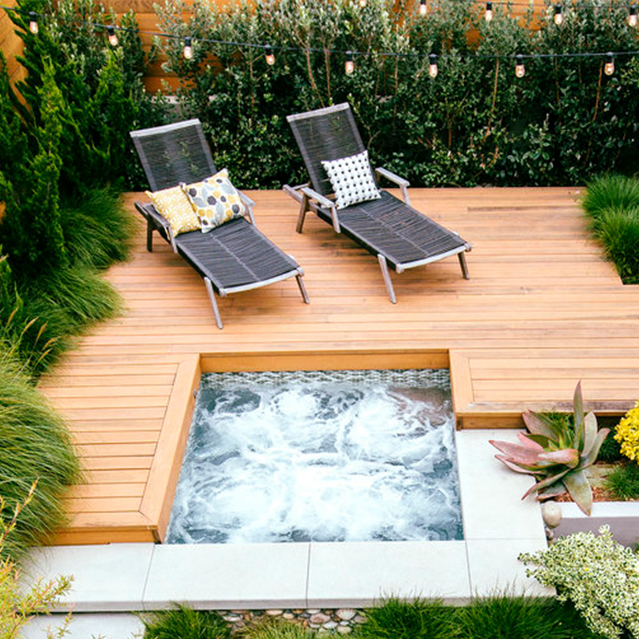 Photo by Sunset
Keep the decking around your hot tub upgraded.
28. Add a Deck Overlooking the Lake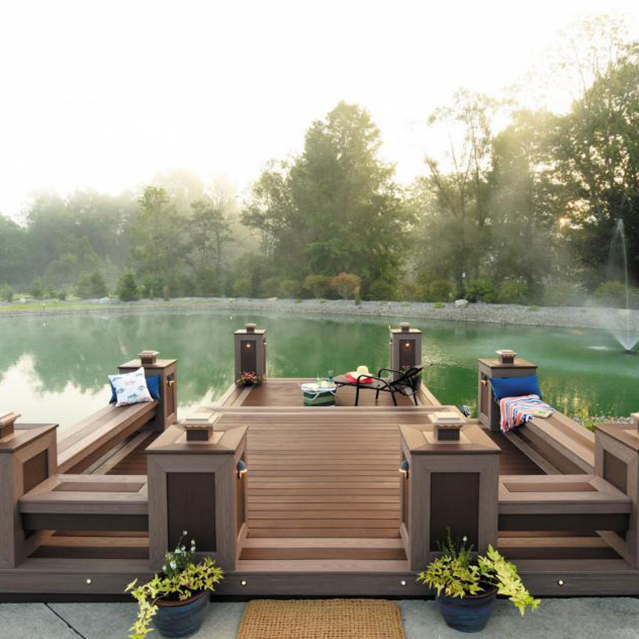 Photo by HGTV
Enhance the decking leading out to your lake.
29. Consider Railing Types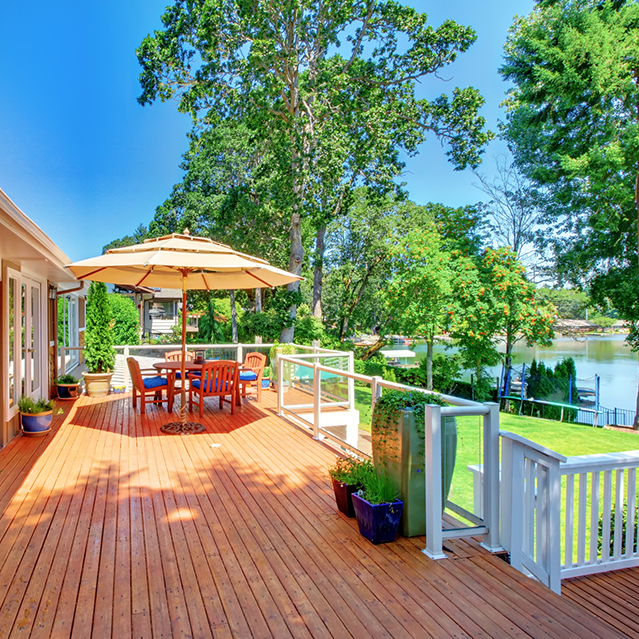 Consider using different types of railing in different areas. If you want to capitalize on a view, use a railing with glass panels to avoid obstructing the view.
Ready to Renovate Your Bathroom?
If you're planning to completely renovate your bathroom or you just want to make minor changes, we recommend you hire a professional. A team of experts can give you the magazine-quality home finishes you're looking for. Our professionals can transform your bathroom to match your exact vision. Contact us today for a free bathroom remodeling quote.