Fast & affordable
House siding repair & installation
Protect your home and boost your curb appeal with brand new siding. Our team can handle small cracks and repairs or entire siding installations.
Safe from the elements
Protect your home's value
Tennessee's weather can get harsh and is hard to predict. Siding ensures that your home stays protected and looks nice for yourself and your neighbors. Protect your home from potential water buildup, mold, or any other weather-related damage.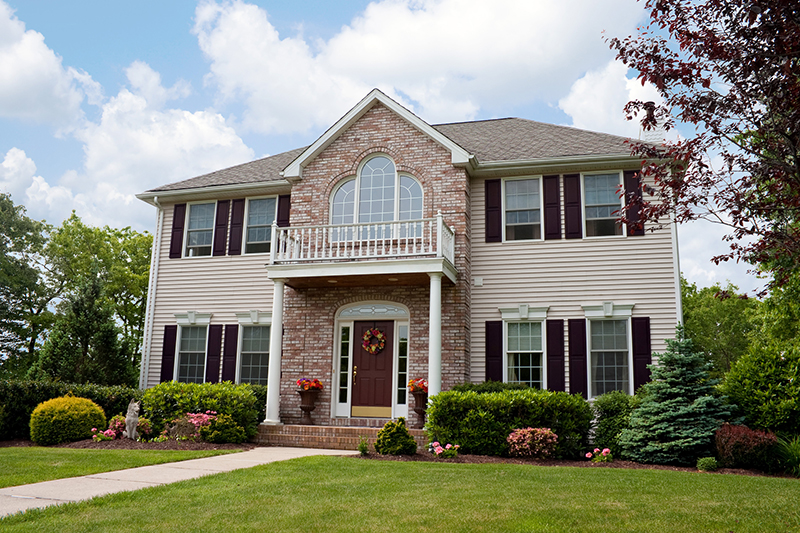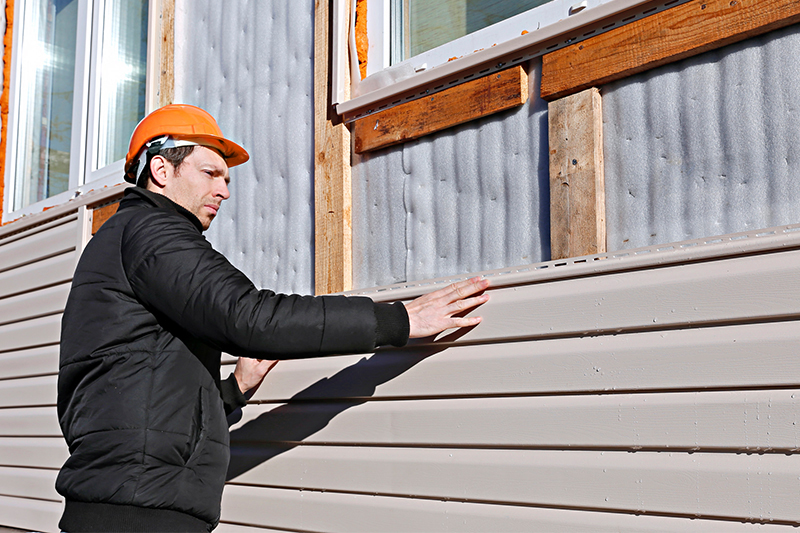 Full-service install
Hands-free siding installation & repair
Don't lift a finger. We'll match your home's siding perfectly for a seamless repair or a completely new installation. We'll have the job done quickly and with craftsmanship that will last for years to come.
Only the strongest materials
Choose from a wide selection of colors & styles
We work with the highest-quality materials for the Tennessee climate with a wide selection of colors to match your home. Just need a small repair? We can help you match your existing color well. Want to switch up your style? Choose from many different colors that can accent your home in many ways.

Drift

Frost

Gunmetal

Huron

Arctic

Farmhouse
Find your style
Siding profiles & textures
Set the stage for your home's exterior design by exploring our wide variety of siding profiles and textures.
Horizontal

Clapboard: Clapboard siding features the timeless beauty of authentic wood planks with beveled edges and overlapping joints.

Dutch Lap: Dutch lap achieves its signature old-world charm with a recessed curve at the top of each row

Beaded: This 6-1/2″ beaded siding captures Colonial-era elegance with a gracefully sculpted beaded ridge and a prominent 3/4″ panel projection.
Vertical

Board & Batten: Faithful to its original design from centuries ago, this vertical panel features a 5-1/2″ board face and a 1-1/2″ batten strip that projects 1/2″ above the board surface.
Soffit

Solid Soffit: Solid Soffit Beautiful and functional, solid vinyl soffit protects the hard-to-reach areas of your home with a low-maintenance finish

Vented Soffit: A key function of any soffit system is to provide proper ventilation for the eaves and rafters.

Insulated Enjoy: the added benefits of lower heating and cooling bills and a comfortable environment.
TRIMWORKS®

Decorative Accents: Designed to capture the look of handcrafted trim, TrimWorks engineered components make it easy for you achieve custom elegance for your home.
Shakes and Scallops

Traditional Shake: The single 7″ exposure and deep cedar grain texture further enhance the authentic hand-cut appearance.

Scallop Distinctly uniform and elegant, the natural cedar grain texture and a single 6-1/4″ exposure achieve picturesque beauty.
Hand-Split: Shake Rough-cut edges and a deeply grained, random texture give this 9″ profile an extra measure of rustic appeal.

Cape Cod Shingle The clean-line design of this double 5″ profile features a natural cedar grain texture that conveys casual charm and sophistication.
Where we serve
Serving your area
Knoxville
Lenoir City
Oak Ridge
Maryville
Kingston
Powell
Crossville
Sevierville
Don't see your area listed? Contact us and see if we service where you live.

10 year financing
Loans up to 120 months
Don't put off important home remodeling and maintenance projects because of cost. Our financing options provide a variety of plans. Find the right one for your budget and don't stress over large upfront payments.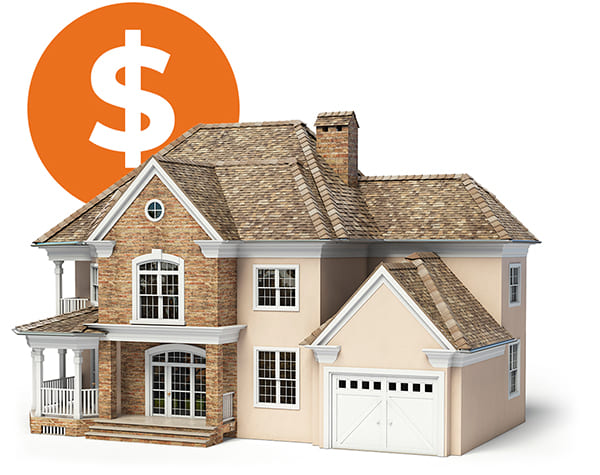 Customer testimonials
What people are saying

Dede T.
"This company was fantastic to work with. Putting on a new roof is an extremely messy job, but when they were done, they cleaned everything up to a point we hardly knew they'd been here. Gina was so helpful and we thank her for everything. I highly recommend Smith Roofing."

John S.
"Very responsive and get their work done on time. Excellent quality and best of all they care about their customers being satisfied with their work. Highly recommend Smith Handyman Service."

Brandon C.
"Great people! Would recommend for a new roof or any home improvement. Everything went exactly as they said it would and very pleased with their work and service."

Barry S.
"Professional, courteous and do absolutely amazing work! If anyone is looking for or needs work done call Smith Roofing. They are the best around in everyway!!"

Brandi R.
"I felt like I had a family of really great people on my side when I hired them. Great work, great prices, great people!!!"

Jessica E.
"I've used Smith Handyman service for several projects and have been very pleased. They are responsive and do excellent work. We will definitely be using them again."

Koreyona M.
"I want to thank Smith Roofing for coming out and finding several leaks no one else could! They were very responsive and honest bout the repairs and I also had them replace the whole roof so I am very confident, NO MORE LEAKS?. They were in and out and also Repaired my gutters! I could Never Thank Them Enough!!"

W. H.
"I had a problem with a leaky roof and Smith Roofing sent someone to my house the same day to do an inspection. They quickly provided an estimate for the repair, showed up when they were supposed to, and did an excellent job for a fair price. Finally a contractor service who will actually show up when they say they will!"

Christie C.
"Smith Roofing was fantastic! Our project manager, Connor was wonderful to work with, professional, organized and always maintained excellent communication."
Let's get started
Get your free estimate
Schedule your free roof evaluation from our team of experts. We'll look over your roof anf check for any damage or problem areas. Then, you decide how you want to move forward. No pressure.
Give us a call or fill out the form below.
1544 Schaeffer Rd. Suite B, Knoxville, TN 37932
Proudly serving the Knoxville area.
Knoxville
Lenoir City
Oak Ridge
Maryville
Kingston
Powell
Crossville
Sevierville
Proudly serving the Knoxville area.
Knoxville
Lenoir City
Oak Ridge
Maryville
Kingston
Powell
Crossville
Sevierville