Full-service deck company
Decks & Covered Patio Building Service
Build the deck of your dreams with the help of our expert team. From design to completed construction, we can bring your vision to life and establish your family's new favorite hangout spot.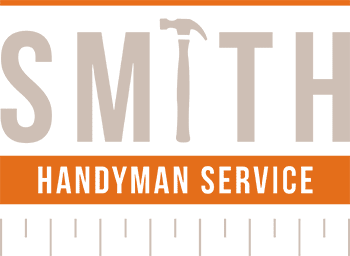 A roofing company with a handyman's touch
For deck projects, we call in our experts from our sister company Smith Handyman Service. With both teams working side by side, we're able to handle your project quicker and at less cost for you. We only hire and use the most experienced carpenters for your deck project.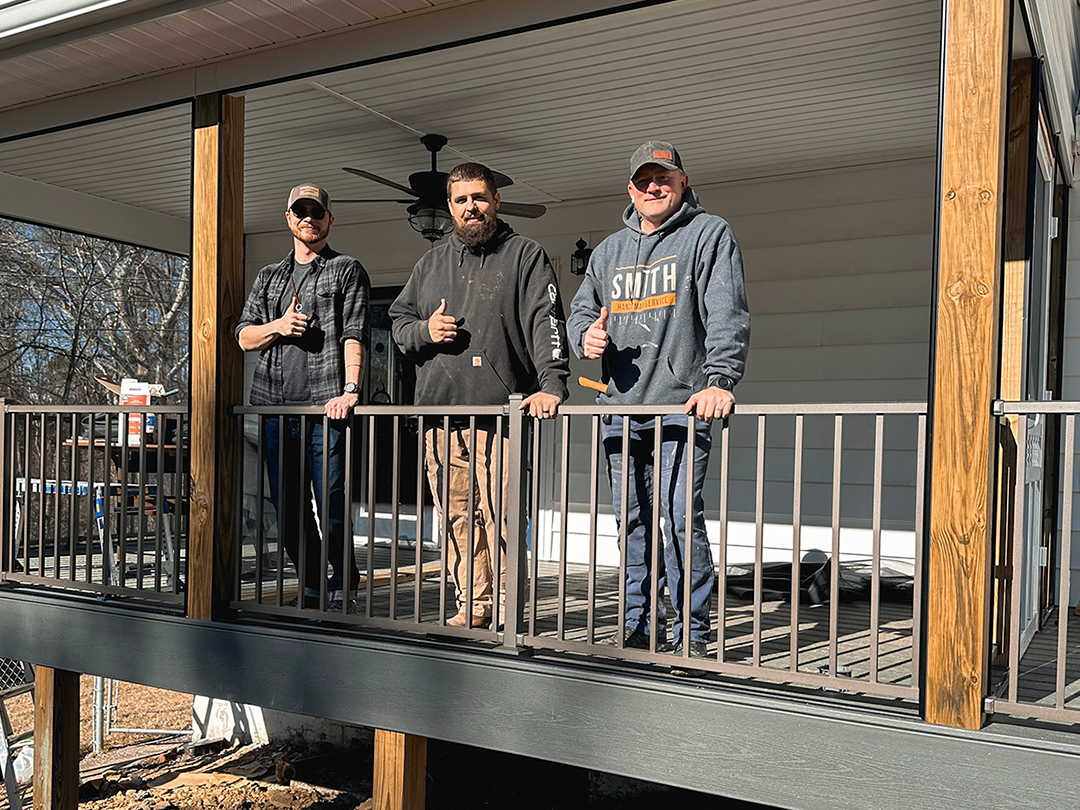 Licensed & insured team
Know that you're in good hands working with our licensed and insured handyman team. We have a large team standing by to work on your deck project.
Professional carpenters
The majority of our handyman work requires a comprehensive understanding of carpentry and woodworking. We only hire the most skilled and experienced carpenters available.
Related projects for your deck
Building a deck is one skillset, but your deck project will often require other, related projects as well such as building a safe secure staircase or installing a door to reach the deck.
Your personal deck
Complete customization
You know exactly what you want your deck to look like, and we can make it a reality. Our custom carpenters are able to create any design that you can dream up, and our team of builders can have it ready to go in no time.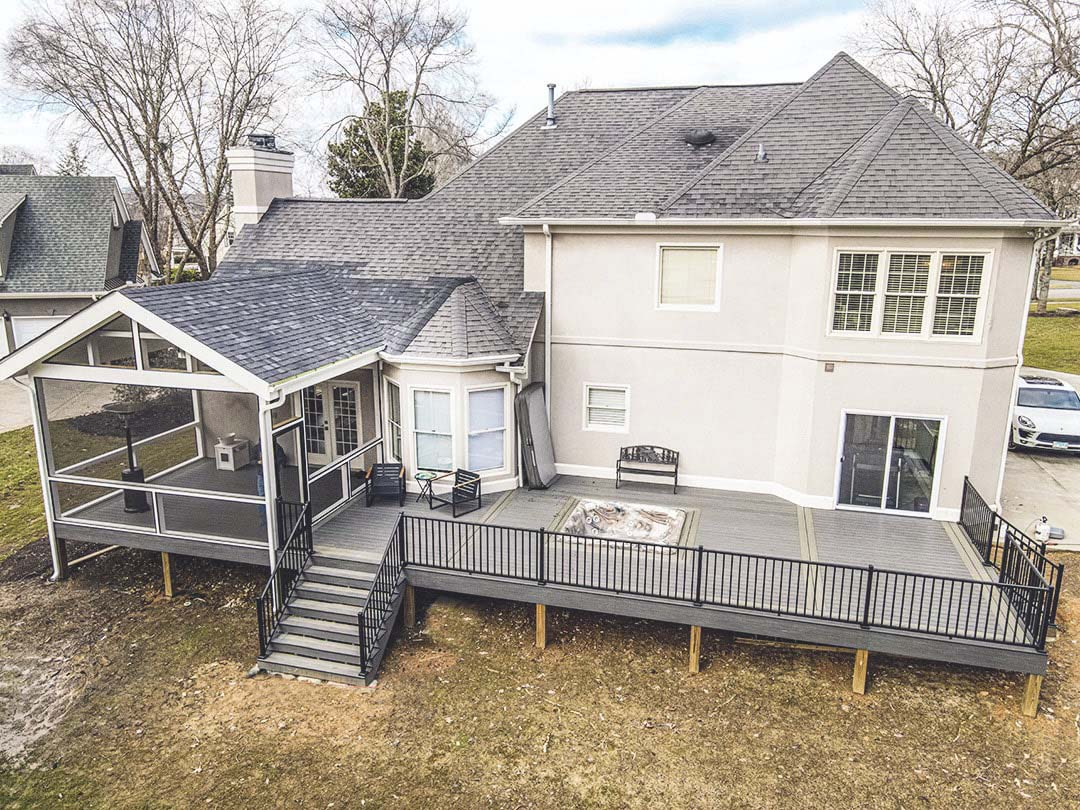 Wide variety of styles
Dozens of colors to choose from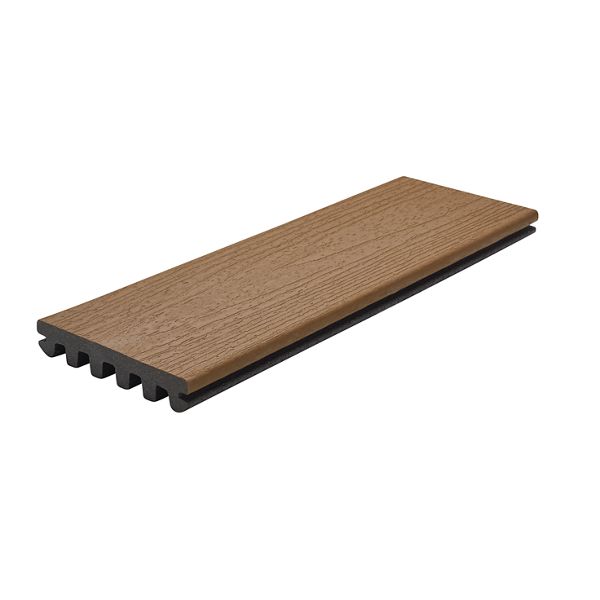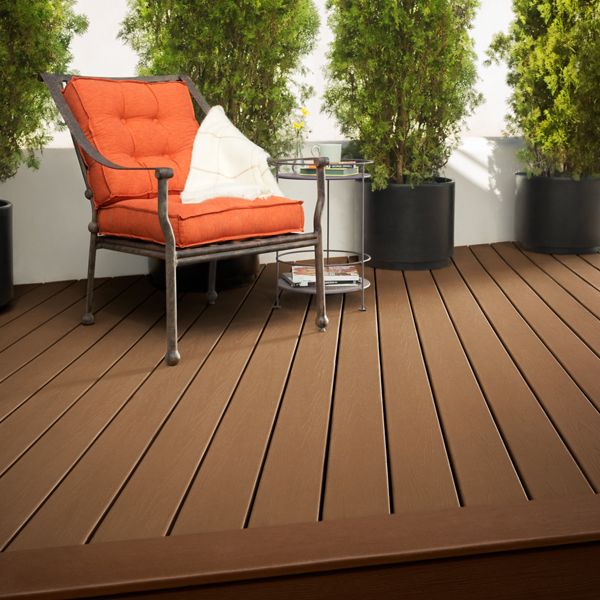 Beach Dune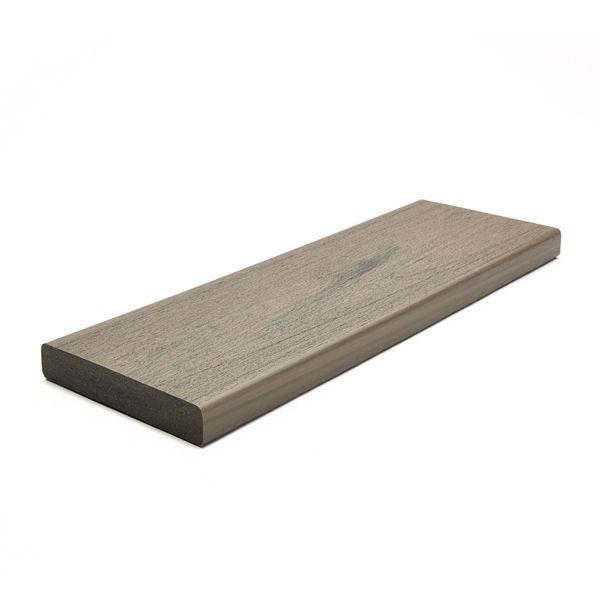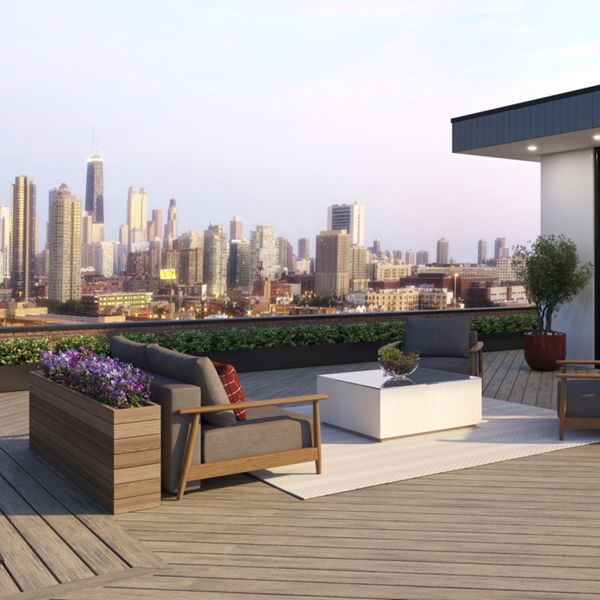 Biscayne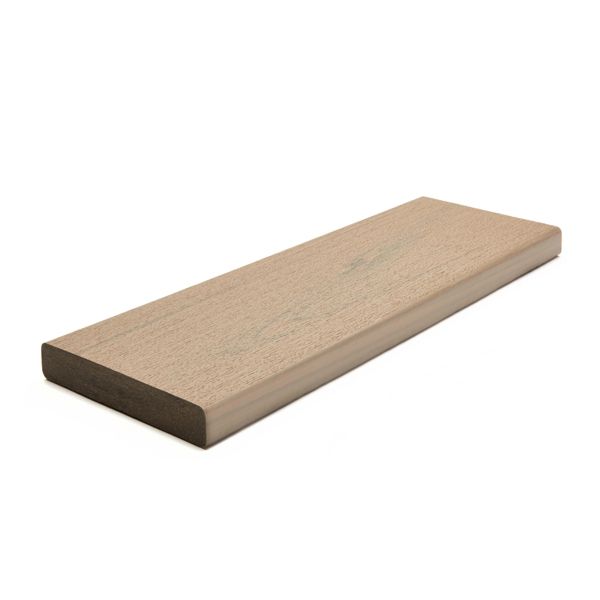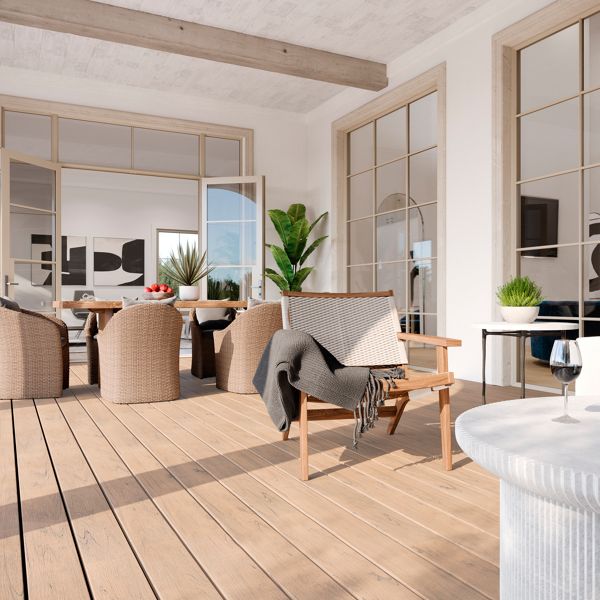 Carmel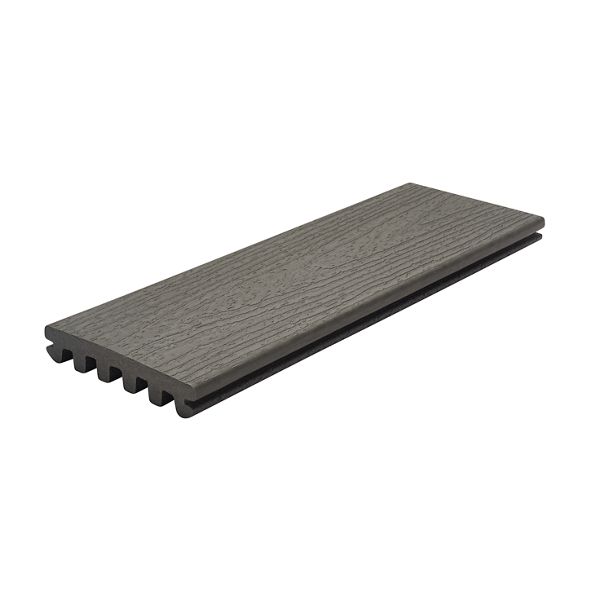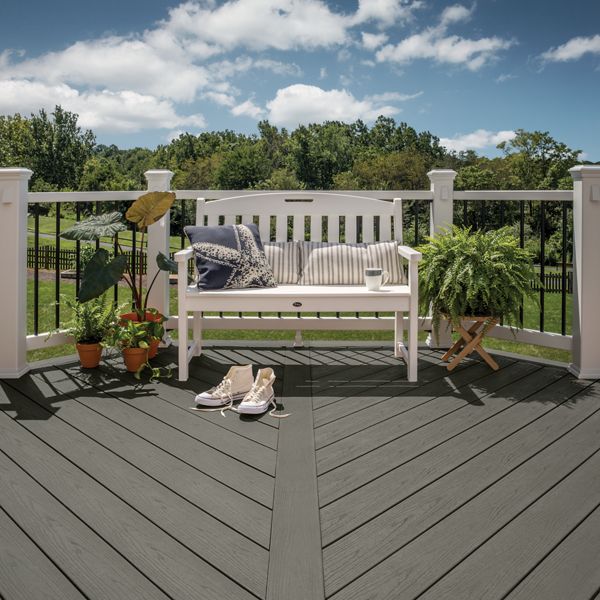 Clam Shell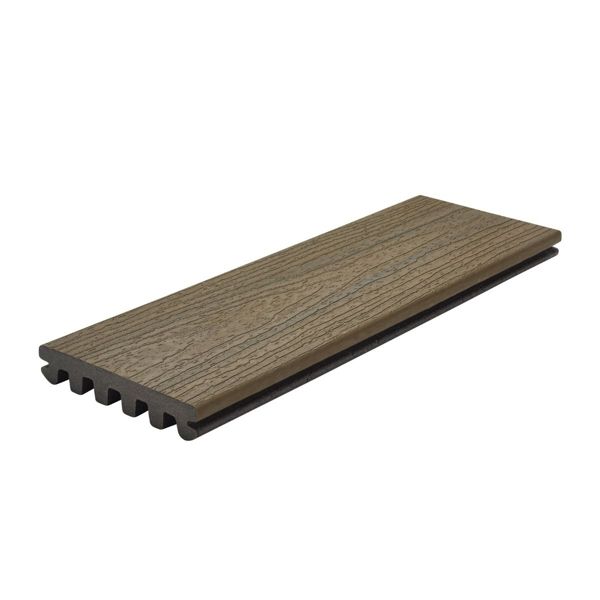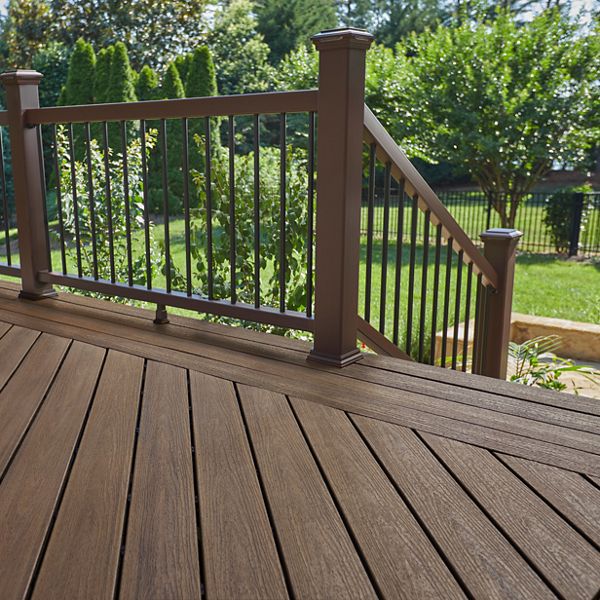 Coastal Bluff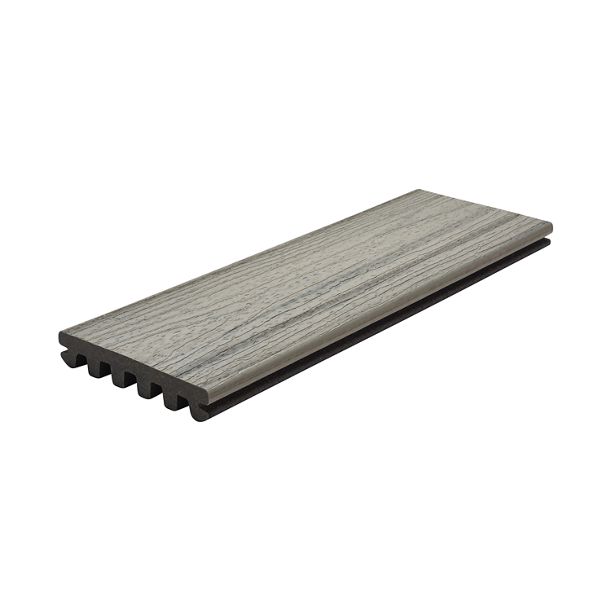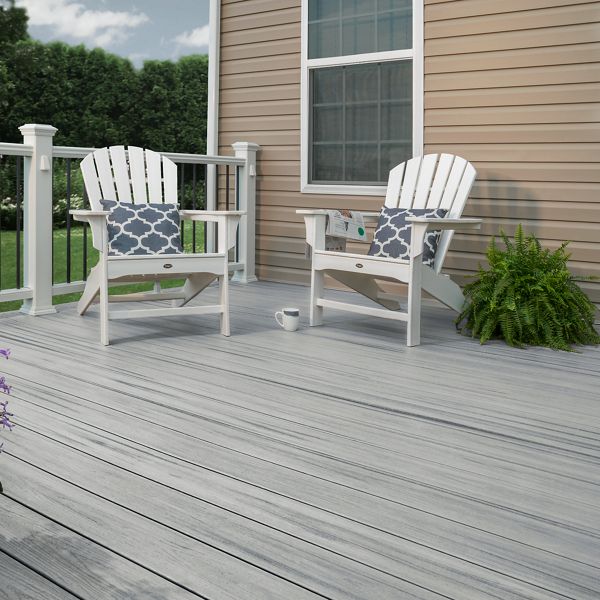 Foggy Wharf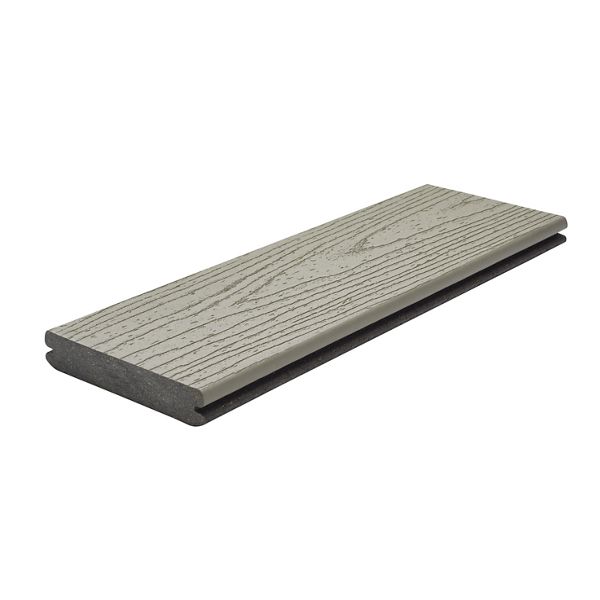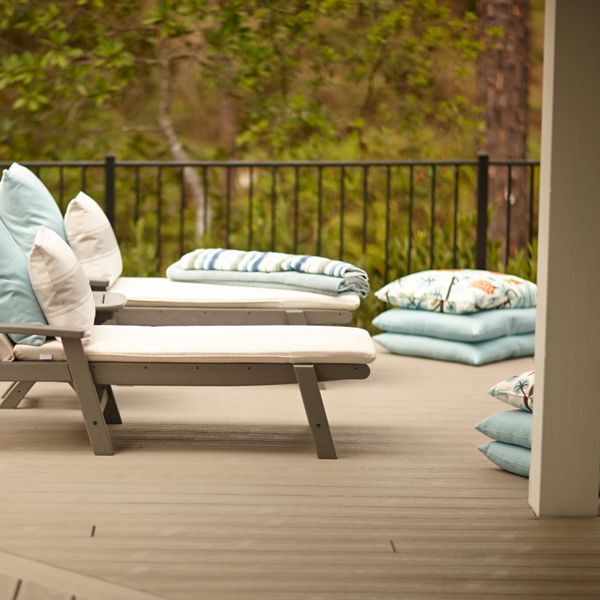 Gravel Path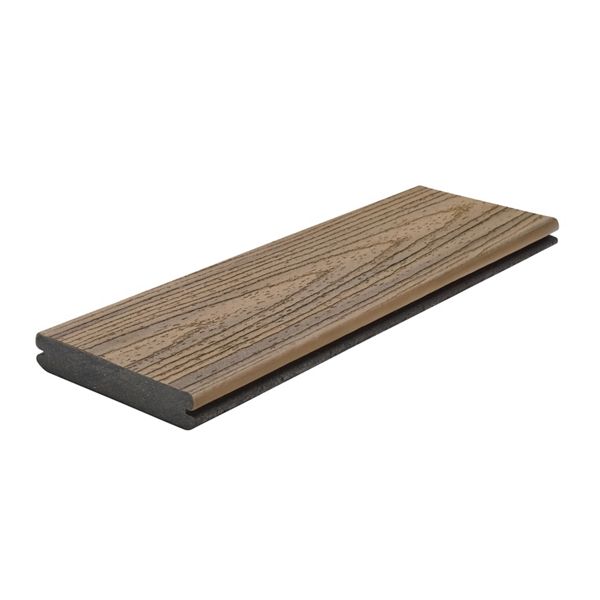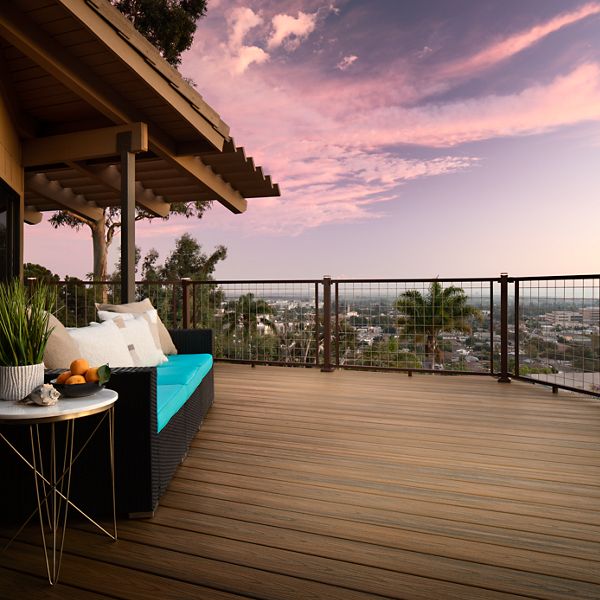 Havana Gold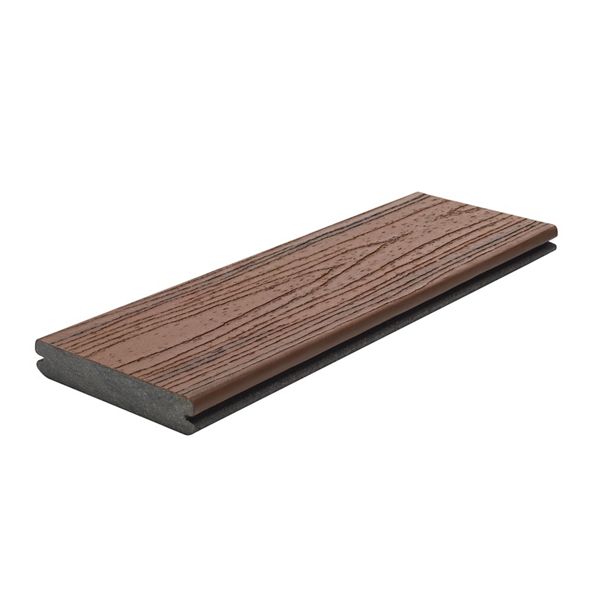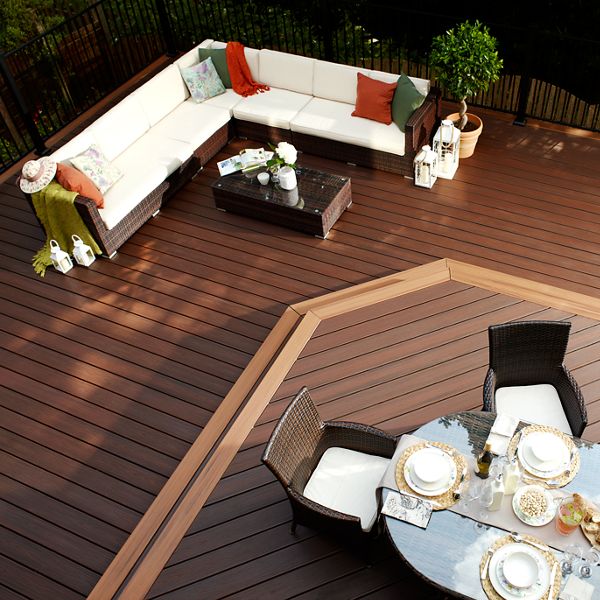 Lava Rock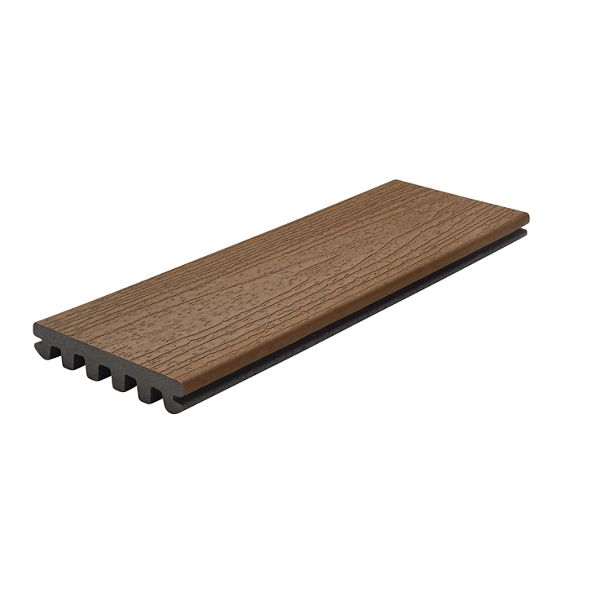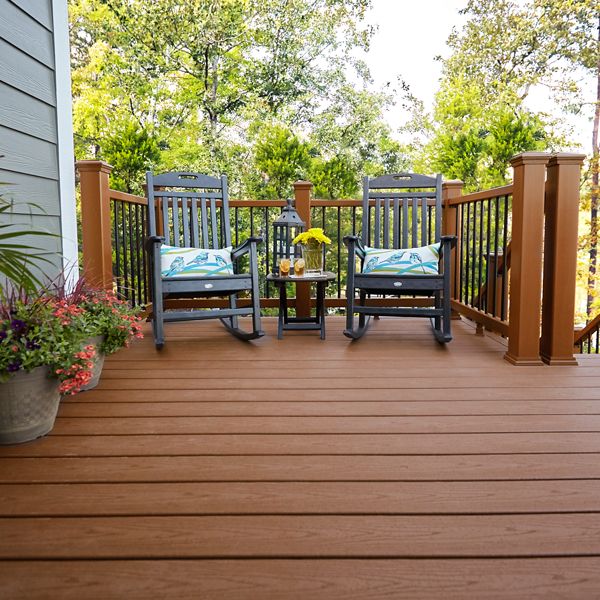 Saddle Enhance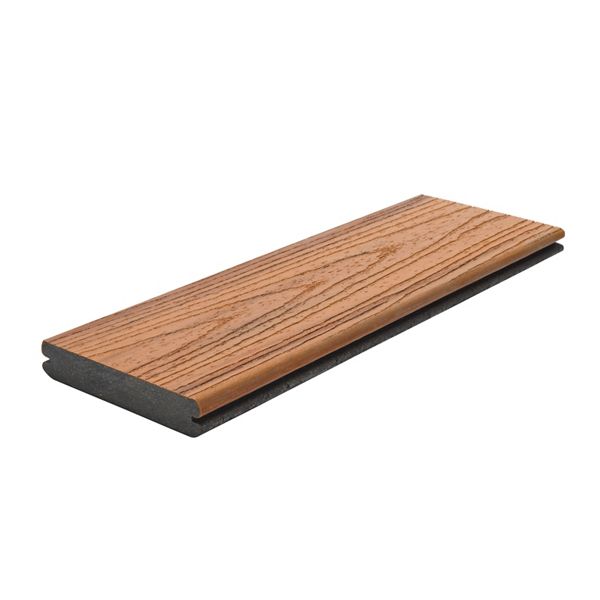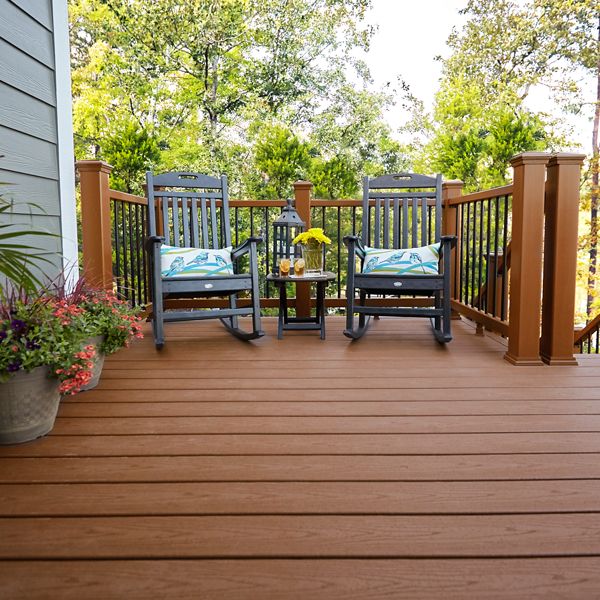 Tiki Torch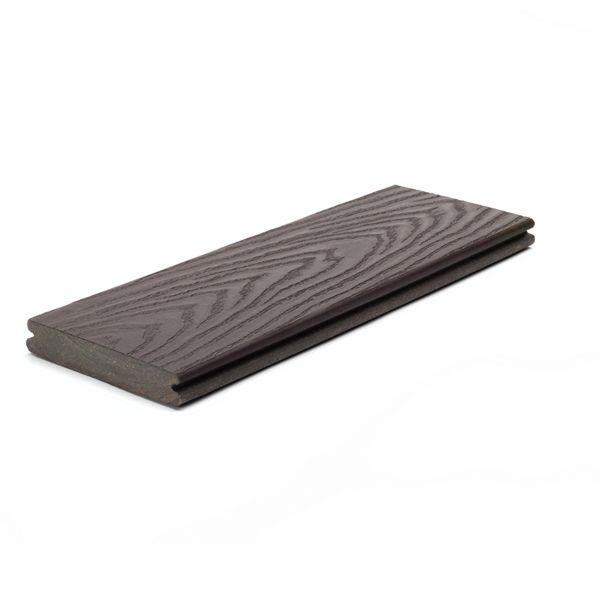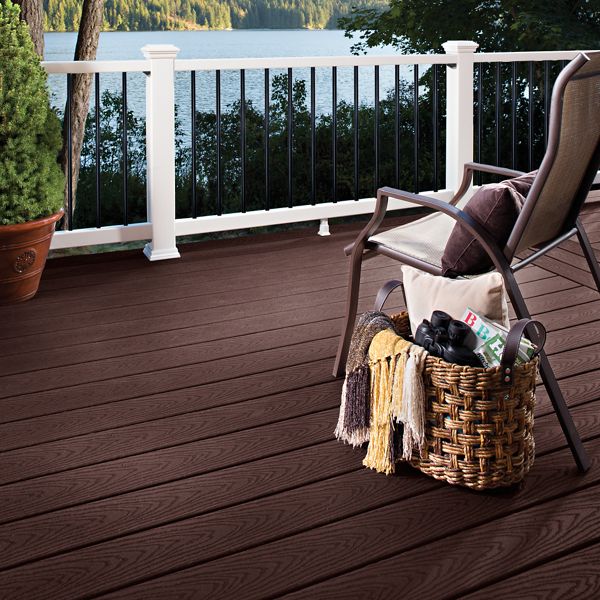 Woodland Brown
10 year financing
Loans up to 120 months
Don't put off important home remodeling and maintenance projects because of cost. Our financing options provide a variety of plans. Find the right one for your budget and don't stress over large upfront payments.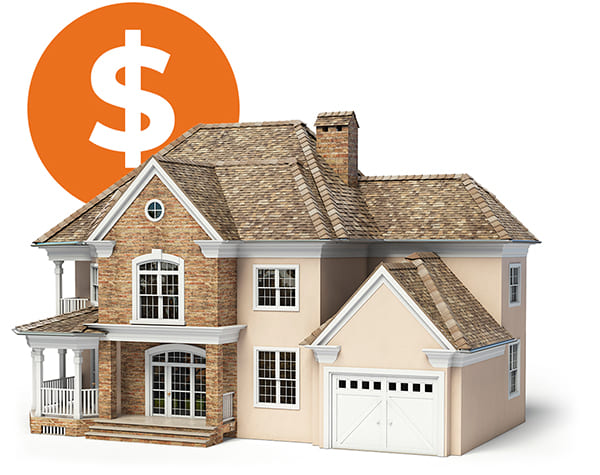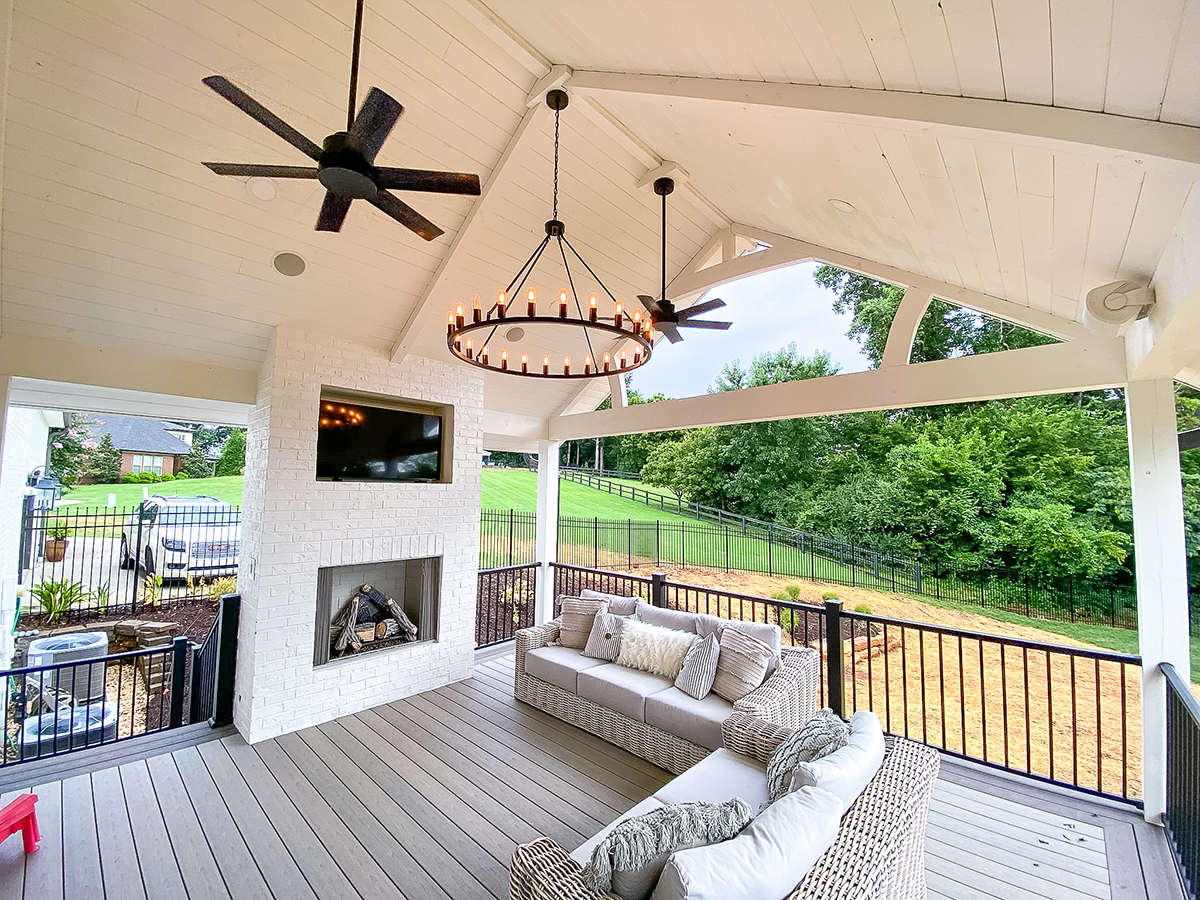 Outdoor comfort
Create your new favorite hangout spot
Become the BBQ house that everyone wants to spend time at. Our team can provide a beautiful deck for whatever get-togethers you want to plan. Just tell us your ideas and we'll make them a reality.
Some of our work
Before and after photos
Customer testimonials
What people are saying

Dede T.
"This company was fantastic to work with. Putting on a new roof is an extremely messy job, but when they were done, they cleaned everything up to a point we hardly knew they'd been here. Gina was so helpful and we thank her for everything. I highly recommend Smith Roofing."

John S.
"Very responsive and get their work done on time. Excellent quality and best of all they care about their customers being satisfied with their work. Highly recommend Smith Handyman Service."

Brandon C.
"Great people! Would recommend for a new roof or any home improvement. Everything went exactly as they said it would and very pleased with their work and service."

Barry S.
"Professional, courteous and do absolutely amazing work! If anyone is looking for or needs work done call Smith Roofing. They are the best around in everyway!!"

Brandi R.
"I felt like I had a family of really great people on my side when I hired them. Great work, great prices, great people!!!"

Jessica E.
"I've used Smith Handyman service for several projects and have been very pleased. They are responsive and do excellent work. We will definitely be using them again."

Koreyona M.
"I want to thank Smith Roofing for coming out and finding several leaks no one else could! They were very responsive and honest bout the repairs and I also had them replace the whole roof so I am very confident, NO MORE LEAKS?. They were in and out and also Repaired my gutters! I could Never Thank Them Enough!!"

W. H.
"I had a problem with a leaky roof and Smith Roofing sent someone to my house the same day to do an inspection. They quickly provided an estimate for the repair, showed up when they were supposed to, and did an excellent job for a fair price. Finally a contractor service who will actually show up when they say they will!"

Christie C.
"Smith Roofing was fantastic! Our project manager, Connor was wonderful to work with, professional, organized and always maintained excellent communication."
Where we serve
Serving your area
Don't see your area listed? Contact us and see if we service where you live.