A deck can add a lot to a home. It's a place to entertain guests and a place for children to play outside. Plus, it can add value to your home if you decide to sell. There are a lot of reasons to build a deck. However, there are many different types of decks to choose from.
What Types of Decks Are There?
There are a lot of different options for building a deck. Which one you choose depends on your home and what will be the best fit for your lifestyle.
A Wraparound Deck
A wraparound deck is, as its name suggests, a deck that wraps around multiple sides of your home. It's similar to a wraparound porch, except that it begins in the back of your house and can vary in size. You're not limited to just one width. Plus, parts of a wraparound deck can function as an extension of an interior room.
An Attached Deck
An attached deck is located at the back of the house. It's like a patio but is made out of either wood or wood composite. An attached deck is also usually raised off the ground. An attached deck is a good place to extend the living space of the house into the outdoors.
A Multi-Level Deck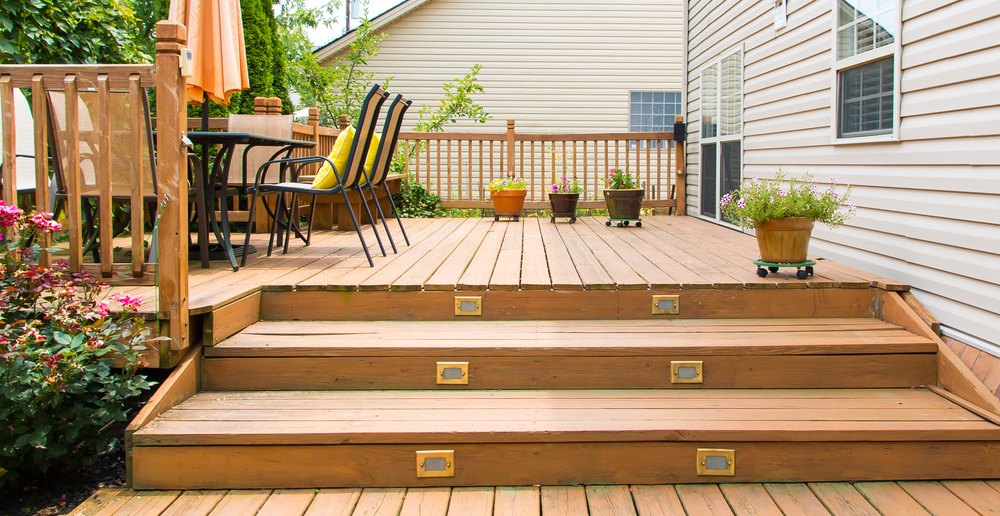 If your property changes elevation, then a multi-level, or multi-tier deck may be the answer for you. A multi-level deck has different parts of the deck at different elevations, with stairs connecting the different sections. Multi-level decks can also connect multiple levels of a home if you want access to the deck from different stories of the house.
A Detached Deck
Not all decks need to be attached to the house. You can instead build a detached deck, which acts as an island within the sea of your backyard. It can be placed anywhere so that it's in the best possible position. If you're building a detached deck, it can be a good idea to place it over undesirable terrain in your yard, such as a rocky area or an area that doesn't drain well.
A Side Deck
Most decks are located in the backyard. Many people may not think to put a deck in their side yard, but it can be a nice way to create a private space for a bedroom or another room located at that part of the house. A side deck can also create a secluded, private garden area that you can use for entertaining or relaxation.
An Entrance Deck
An entrance deck takes the place of a front porch. It leads up to the front entryway to a house, like a front porch, but it isn't covered. An entryway deck can range from connected platforms leading to the front door to an entire outdoor room situated in the entryway.
A Swimming Pool Deck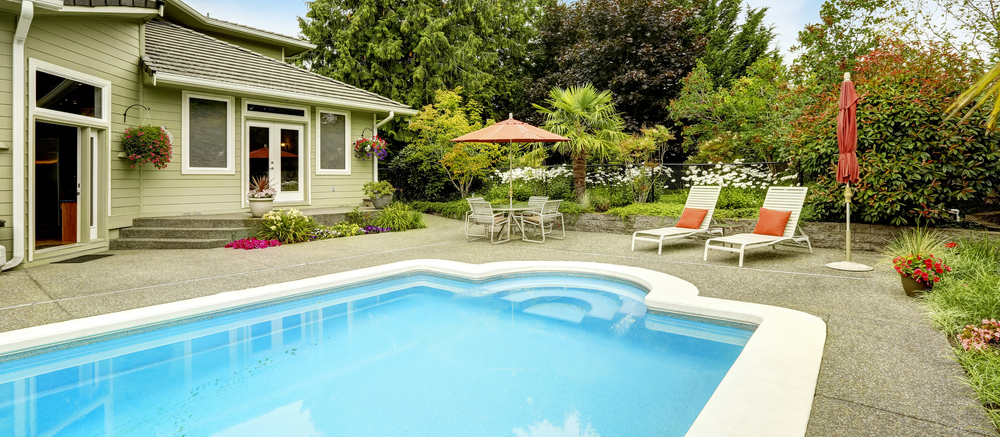 If you already have or are planning to build a swimming pool in your backyard, you'll want a deck to connect the pool and the house. This type of deck shouldn't be made of wood, however, because of the risk of splinters on bare feet.
A Rooftop Deck
If your home has a flat roof, then why not make use of that space? Create a rooftop deck for an extra entertainment space. The higher elevation usually offers better breezes, plus a rooftop deck is often more private. Depending on where you live, there may be excellent views available.
An Over-Garage Deck
Depending on your home's engineering, you may be able to put a deck over your garage. Similar to a rooftop deck, the elevation can offer breezes and views for those sitting out on a deck over the garage.
What Type of Deck Is Best for Your House?
Which type of deck is best depends on your house and what is already there. Varied elevation in the backyard suggests that a multi-level deck could fit. An under-used side yard could become a secluded retreat with a side deck. The type of deck you build depends on your home, but it also depends on how you want to use your available space. If you're looking for an outdoor dining space, your deck needs will be different than if you're building a pool.
You'll also want to consider the materials for building the deck. Most decks can be made out of wood or a wood composite, but for some types of decks, special needs may limit the materials that can be used. For example, a pool deck shouldn't be wood because of the risk of splinters.
Ready to have a deck installed on your home? Contact us for a free, no-obligation quote.