No matter where you live, there's weather that your home needs to protect you from. If you live in the north, there's also snow and the cold. But weatherizing your home can be expensive, even as it is necessary. Fortunately, there are ways to make it less expensive and, by weatherizing, you'll end up saving even more on utility bills.
Look for Weatherization Rebates
Fortunately for homeowners looking to save money, there are federal, state, and local incentives to help out with weatherization. DSIRE is a good place to start your search. You can explore the database by state to see what incentives you may qualify for that are available in your area. Incentives can include rebates on weatherization done to your home or tax holidays on certain weatherization products.
Invest in Energy Efficiency
Weatherizing will improve your home's weather efficiency on its own, which will help you to save money in the long run. The more energy-efficient your home is, the less money you'll spend on energy bills. If your home is insulated enough to keep out the cold, you won't have to use as much energy heating it during winter months.
You'll save even more money on energy bills by investing in energy-efficient technology. Look for Energy Star certified products. Energy Star is a US government agency dedicated to energy efficiency. It may be more expensive initially but will save you money in the long run.
Eliminate Drafts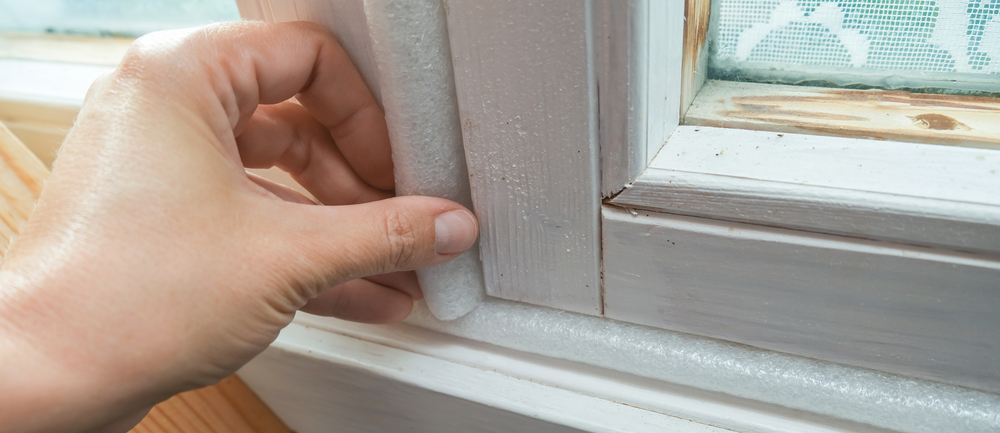 It's important to be on the lookout for problems in your home that could undo your winterization efforts. Keep an eye out for drafts, especially around the windows. If you notice any drafts, make sure to seal them up. It can also be a good idea to insulate your windows with plastic wrap to keep even more cold out.
Search for Tax Incentives
Another benefit of Energy Star-certified weatherization is that there are often tax incentives associated with them. Energy Star's website has a list of tax credits available for weatherization equipment. If you purchase equipment that qualifies, you can get tax credits back for it, so long as it's purchased for your primary residence. There are also tax credits that can apply for weatherization measures you take, such as adding insulation to your house.
Apply for Weatherization Grants
The US Office of Energy Efficiency and Renewable Energy offers a weatherization assistance program to low-income households. The grant helps about 35,000 homes every year with funds from the Department of Energy. Those who applied and received the grant on average saved $283 each year thanks to the weatherization improvements and upgrades made with the grant money.
Replace Filters

You should also make sure that the filters on your furnace are clean. If they're not, the furnace won't work as efficiently. A dirty filter reduces the amount of warm air flowing through your home. The same goes for air conditioners. Dirty filters make the equipment work harder to produce the same result, increasing your energy bills. Cleaning or replacing your filters regularly is an easy way to help keep your home more energy-efficient.
Invest in a Smart Thermostat
Smart thermostats are a bit more expensive than standard thermostats, but can help to save you even more money over time. A smart thermostat works by keeping the temperature as low (in winter) or high (in summer) for as long as possible before turning on the heat or the AC. Plus, they can learn your schedule so that the thermostat only turns on the heat or AC when you're home, conserving energy that would otherwise be wasted.
Want More Home Remodeling & Maintenance News?
Check out our blog for weekly blog posts made for homeowners.