Drones are widely being
used throughout the world for commercial purposes
. Drones help roofing contractors and homeowners save valuable time by making accurate measurements, inspections, and site surveys right away.
How Drones Work
The primary functions of a drone are to inspect the site area and gather data. A camera attached to the drone is used to capture photos and videos of the roof. This information is either retrieved inside the drone's memory or transferred to another device through different software. Roofers and homeowners then use this information, such as the roof condition, dimension, and material, to make critical decisions.
How Drones Are Changing the Roofing Industry
Traditional methods of roof inspections can be time-consuming, costly, and risky. It also opens up opportunities for human error. Many roofing contractors are investing in drone technology to overcome such problems. Drones have drastically changed roof inspection processes for some roofers by allowing for complete inspection of a home's roof while standing on the ground.
How Can Drones Save Time and Money?
Companies previously used traditional methods of sending workers up onto the roof to assess or take measurements. This also had the risk of human errors and took hours or even days of on-site work. Several trips were to be made to recheck all the information to make the final bid in many cases. However, drones have solved this dilemma. They fly above your roof and gather all the necessary information in a fraction of the time. This way, you can save a lot of time and lower labor costs.
Other Benefits of Drone Usage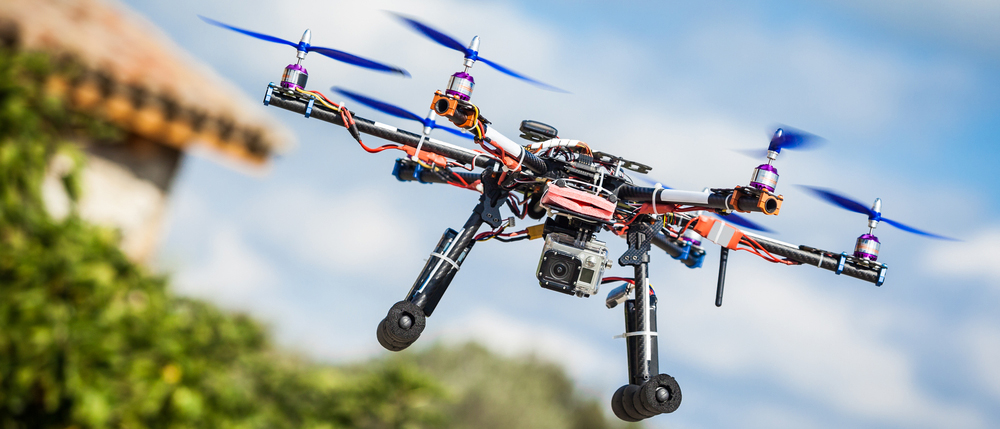 Enable Preventative Maintenance Inspections
Drones are making preventative maintenance inspections quicker, easier, and less of a hassle for both homeowners and roofers. New models of drones even come with thermal capabilities that help detect problems that aren't visible to the naked eye. Detecting the problem and getting it repaired before it turns into a serious complication can save you a pretty penny. It will also ensure that you and your family are safe and sound under your roof. A properly maintained and damage-free roof also increases your resale value.
Prioritize Safety
Moore & Wagner found in
their study
that residential roofing accidents are a common cause of fatalities in the roofing industry. Certainly, the job is risky on its own, and many companies don't adhere to safety standards. However, with drones, companies no longer need to spend as much time on the roof for the purpose of inspections. Instead, a single pilot can operate the drone from the ground and collect all the crucial details to prepare for a
roof repair or replacement
.
Easily Document Job Progress
Drones can help document the job progress efficiently. Roofers use drones to survey progress at least once every day. This helps them save a significant amount of time and money.
The Future of Drones in the Roofing Industry
Although drones are still growing in popularity, many roofing companies have started using them for accurate assessments, risk reduction, and time-saving benefits. In the future, we can predict that drones will be equipped with better cameras and more advanced capabilities to open up new possibilities for roofers.