Things to Consider Before Installing a Backyard Deck
Keep these considerations in mind when planning a new deck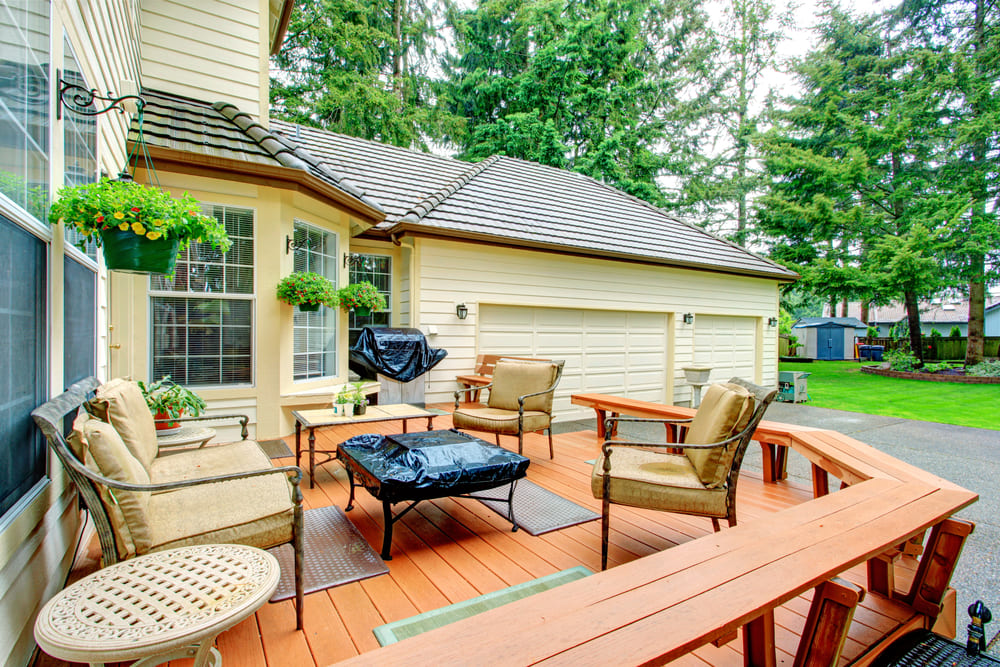 A backyard deck can be a great place to entertain when the weather is nice. It can also add value to your home. But before you install a backyard deck, it's important to plan ahead. You'll need to know exactly what kind of deck you want to build and what your budget will be for the project, among other things. Ask yourself the following questions before you install a deck in your backyard.
What Is the Purpose of the Deck?

Not all backyard decks are the same. How you plan to use the deck will determine its size, how it's designed, and the material that will be used to build it. For example, if you want the deck to surround a pool, then it will need to be constructed to leave room for the pool. It'll also need to be made of non-wood materials so that people who are barefoot from the pool can't get splinters in their feet.
Where Will the Deck Be Located?
Even within the backyard, you'll have to consider where exactly the deck will be. Will the deck be in the shade, in the sun, or a combination of the two? Is there a nice view, you may want to place the deck to maximize that view. You'll most likely want the deck to be easily accessible from the house. You may also want to consider the patterns of wind in your area because that can affect what will be the most comfortable location for a deck in your backyard.
How Big Will the Deck Be?
The size of your deck should be proportionate to the size of your house. Depending on the size of your yard, you may want to leave some room for backyard space or for a pool. You should consider how much of the backyard space you actually want to use and how big the deck needs to be in order to accommodate the purpose for building it in the first place.
How Much Can You Spend?
Budget is an important part of building a deck. How much you can afford to spend on the backyard deck will determine how big the deck can be, its design, and what materials you can use to build it. Any extras built onto the deck, such as seating or flower boxes cost extra. Any additional budget that goes into building a higher quality deck can have the advantage of also adding value to your home.
What Deck Material Do You Want to Use?
The material used to build the deck can affect how durable and long-lasting the deck is. Additionally, certain materials are more suitable for certain types of decks than others. For example, if a deck leads to a pool, it's best to avoid wood so that people don't get splinters in bare feet.
Does the Deck Meet Building Codes?
Building codes are an important part of any deck-building plan. While there aren't federally-enforced building codes, there may be local and state codes that affect the building of your deck. Before you start building your backyard deck, it's vital that you look up all relevant codes and make sure that anything you build meets those codes and has all appropriate permissions.
How Will the Deck Be Designed?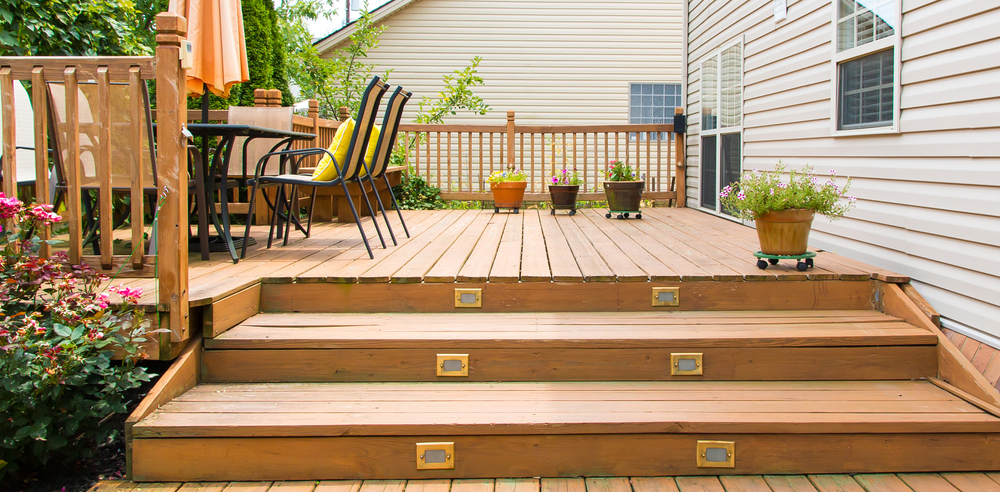 You'll also need to consider the design of the deck. Some decks may have multiple levels, depending on the slope of the backyard. You may want built-in features such as storage, seating, or lighting. If you want privacy, depending on the deck's location, you may want to consider a privacy screen.
Should You Hire a Contractor?
Unless you're a skilled contractor yourself, it's typically a good idea to hire a professional to build your deck. Professional deck builders will be able to complete the job more quickly and efficiently. You won't have to spend all of your spare time working on the deck. Plus, an amateur deck building might make mistakes that could end up being very costly while a professional would know how to do the job correctly the first time.
Ready to have a deck installed? Contact us for a free, no-obligation quote.